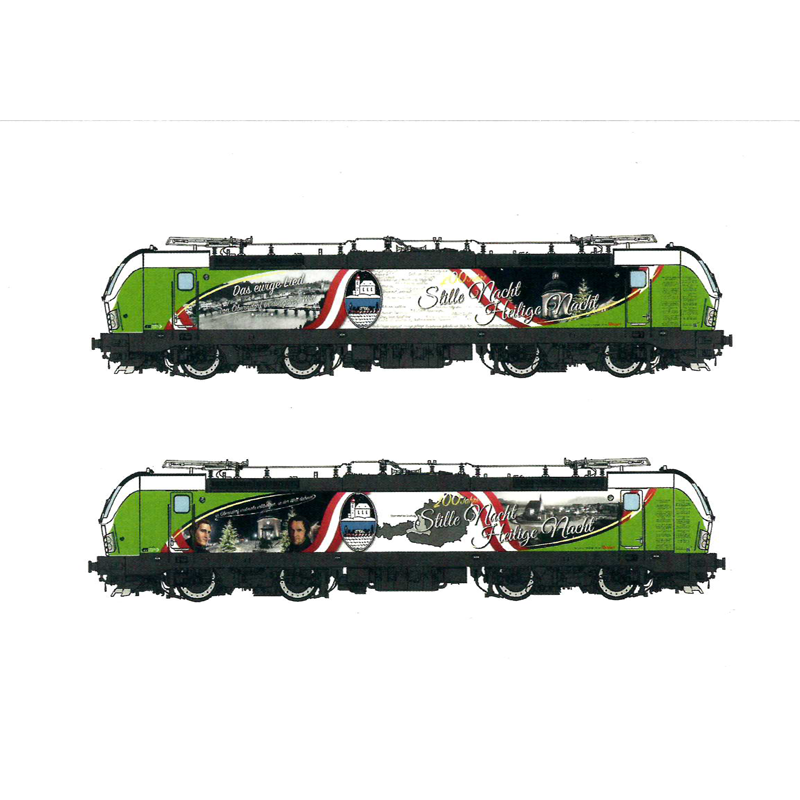  
Postcard locomotive
Item number: 10010002-21
Postcard Silent Night locomotive
Datenschutzbedingungen (bearbeiten im Modul "Kundenvorteile")
Lieferbedingungen (bearbeiten im Modul "Kundenvorteile")
Rücksendebedingungen (bearbeiten im Modul "Kundenvorteile")
Postcard Silent Night locomotive
Motive: Locomotive with Silent-Night-Design. This locomotive of the Salisbury Railway Logistic Ltd bekame its design in 2018 because of the 200 year anniversary of Silent Night! Now it is a Silent-Night-ambassador on the railway lines of Europe.
Text Front: "Silent Night!, Holy Night!" in German
Height: 10 cm
Width: 15 cm
No customer reviews for the moment.