The new Silent Night Museum in Oberndorf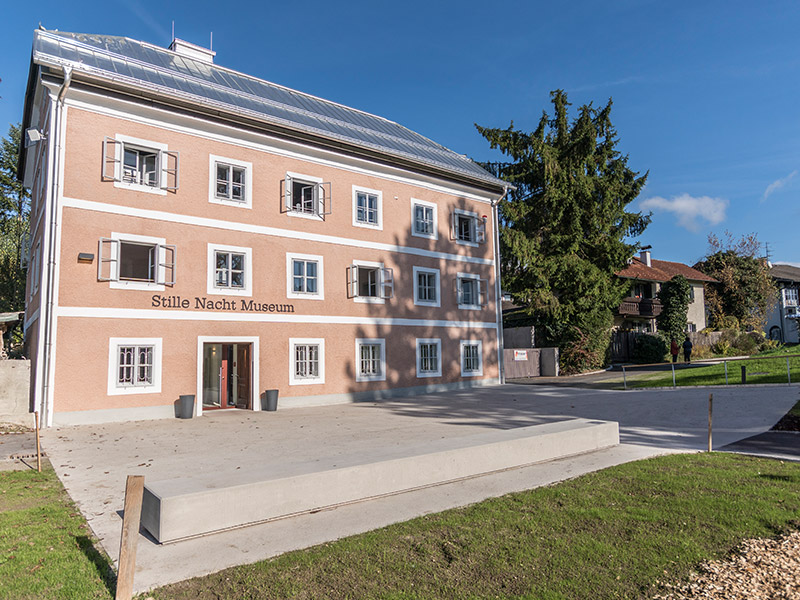 Silent-Night-Museum
The 24th of December 1818 is a date to remember: That evening, the Christmas carol Silent Night, Holy Night was performed for the first time by Joseph Mohr and Franz Xaver Gruber. The audience was made up of the Salzach Boatmen or Schiffer, as they were known locally, who had come to celebrate Christmas mass in the church of their patron saint - the St. Nikola Church on right bank of the Salzach. At the time, they had suffered through difficult years defined by war and poverty.
To present the song and its history at the site where it was first performed, was the idea behind the new Silent Night Museum in Oberndorf. Two floors in the old rectory next to the Silent Night Chapel are provided for this purpose. Joseph Mohr lived in this rectory during his time as an assistant priest in Oberndorf.
Joseph Mohr's connection to the Oberndorf Schiffer, their family life and the importance of the Salzach river transport is shown on the first floor of the museum. The time of the Silent Night, Holy Night origin, the evening it was first performed and the song's journey across the globe is explained on the second floor. The meaning of the lyrics, as well as its defamation and rewriting under different political regimes is also addressed; as is the carol's emotional message of peace for mankind. Today, its reach extends to the millions of people, who don't only sing the song during Christmas.
The submersion into the history and life of the period is enhanced with many multimedia stations. A Karaoke station lets visitors experiment with the different musical and linguistic versions. Several interactive stations on both levels invite children as well as adults to discover, solve riddles and listen to stories. The museum's courtyard is dedicated to the Oberndorf philosopher and winner of the Alternative Nobel Prize Leopold Kohr. In the attic, a museum-pedagogical space for workshops and school classes is available.

To establish Oberndorf - the origin of the song "Silent Night" - as a "flagship" and center of the Silent Night memorial as well as increase public awareness, a spatial and structural change was required for the renovation of the Silent Night District.
The reference to the historic development and maintaining the authenticity of area and the historic building material in keeping with the socio-historical context were essential guiding principles of the concept. This provided, among other things, for the revitalization of the old rectory, a reorganization of the rooms in the Bruckmannhaus, the redesign of the chapel's surroundings, as well as the expansion of new buildings with public functions.
Silent-Night-Museum further informations...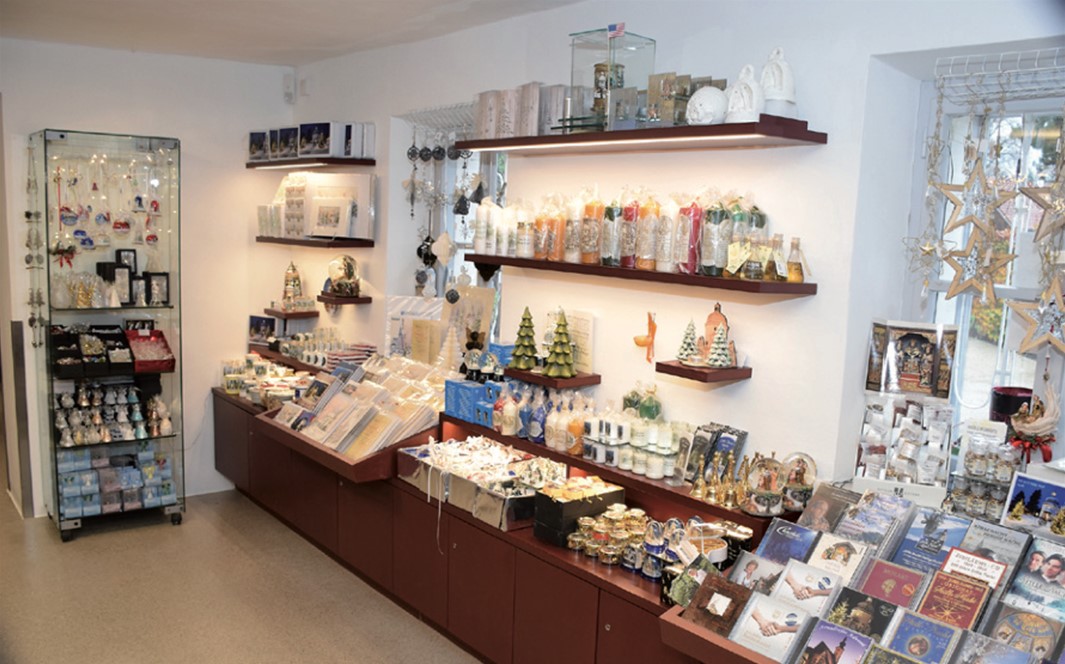 Silent-Night-Museum shop