The Silent Night Memorial Chapel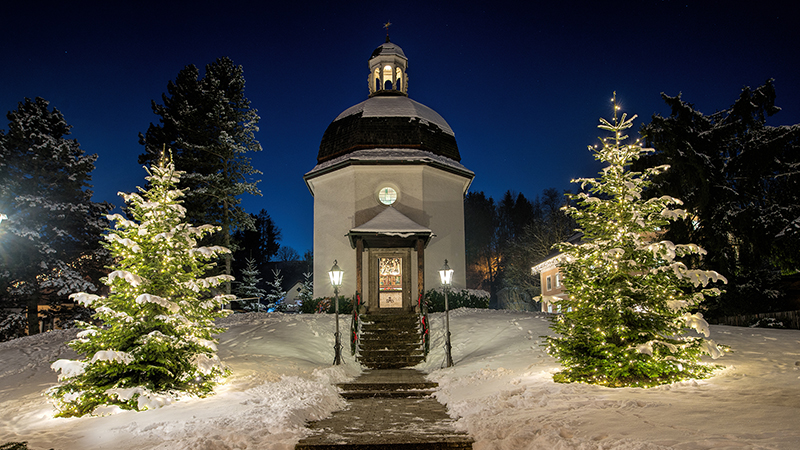 Silent-Night-Chapel
Located on the site of the former St. Nikolaus Church (St. Nikola), in which on December 24th 1818, the Christmas carol was performed for the first time.

Every year, the modest, deliberately simple chapel is visited by tourists from all over the world. It is this simplicity that makes it so picturesque. After 12 years of construction, it was inaugurated in 1937. The chapel was financed by donations only and is located at the site on which the old St. Nikolaus, church once stood.
The two windows feature images of the song's creators Joseph Mohr and Franz Xaver Gruber. The altarpiece is a wood relief from Hermann Hutter, which was created in 1915.
We ask for your understanding that the chapel is not accessible for the duration of reserved tours (approx. 20 with per tour).
Throughout the year, the chapel is open daily from 8:00 am to 8:00 pm